Leading Cho Ray Hospital in Ho Chi Minh City's director Prof. Nguyen Truong Son said that the hospital has saved many patients suffering heart disease and kidney failure thanks to timely donation of organs of brain dead people.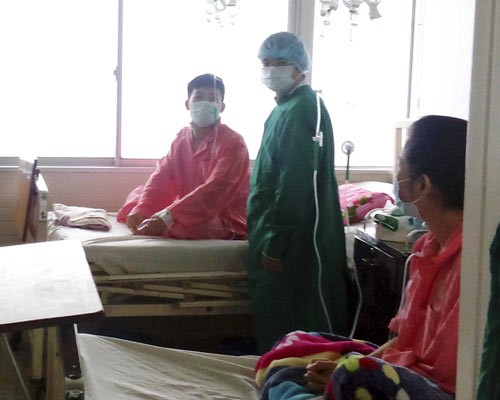 Two patients recover after a kidney transplantation in Cho Ray Hospital (Photo: SGGP)
For instance, a dead brain people July 20 donated cornea, heart, lung, liver and kidney to save six patients. After receiving organs, the Hospital has carried out liver transplantation for a liver cancer patient and two other patients who are suffering kidney cancer in the last stage.

The heart and lung was taken to the Central Hue Hospital in the central province of Thua Thien-Hue to transplant for those who suffer heart and lung diseases while the cornea was sent to the Eye Bank.

Before, the hospital received organs from dead patient due to cardiac arrest – a sudden, unexpected death caused by loss of heart function.
The hospital surgeons soon performed transplantations for two patients who are suffering kidney failure in the last stage and are put on hemodialysis. After the operations, the two patients are recovered and their kidney function worked well.

Currently, over 16,000 people are waiting for organ transplantation and around 6,000 other blind people who need surgeries to transplant cornea. The hospital has received 700 letters from residents from all corners in the country who want to donate their organ. However, donating organs is much fewer than the demand.