With the aim to monitor infectious diseases in a bid to reduce the infection cases and deaths as well as curb the outbreaks of epidemic in 2017, the Ho Chi Minh City Preventive Medicine Center announced to use GIS in mapping and treating the outbreaks of dengue.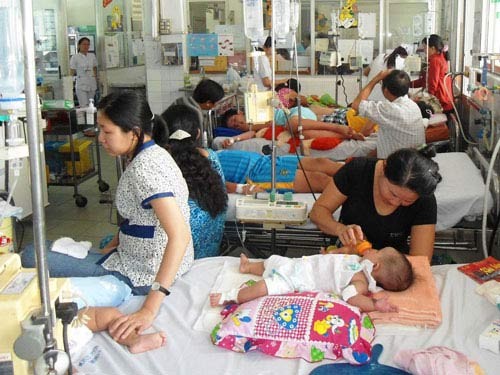 Dengue kids are treated in hospitals in HCMC; accordingly the city health sector will apply GIS to monitor the disease (Photo: SGGP)

It was reported at the meeting to review the 2016 task and implement plan for 2017 of the city Preventive Medicine Center.

Meeting participants said that the development of dengue and Zika virus is headache for the health sector.
Though HCMC is one of cities to pioneer in implementing the system to monitor disease in hospitals across 24 districts as well as adopt preventive measures such as consultation, spreading information of the dengue to locals, and spraying chemicals to kill mosquitoes periodically yet the infection case of Zika virus continues to rise.

For instance, in 2016, through supervision, the city recorded 190 Zika virus cases across 23 districts with most cases in Binh Thanh District. Of infection cases, 38 cases were pregnant women.

Accordingly, the city planned to use GIS for handling all cases. It will impose fines to organizations and individuals who intentionally run disease prevention measures.