Director of Ho Chi Minh City's Department of Health (DOH) Nguyen The Dung said that his department would build a test control center to issue test results that can be accepted by hospitals and medical clinics across the country.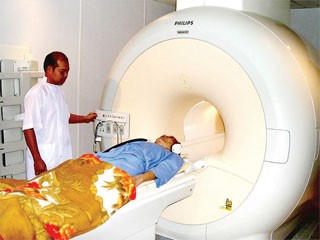 A test control center is expected by patients
Furthermore, the DOH, in coordination with the Department of Science and Technology (DOST), now have the authority to check the condition of medical equipment in hospitals and clinics throughout the city.
The Director stated that because doctors in hospitals do not currently accept the test results of another clinic, patients must re-take tests when they are transferred from one clinic to another, this often proves time-consuming and expensive.
In addition, patients feel confused when receiving varying test results from different hospitals.
The Directorate for Standards and Quality (STAMEQ) under the DOST carried out checks on medical equipment including sphygmomanometers, electrocardiograms and X-ray machines from 37 hospitals and district clinics between December 2006 and May 2007.
Inspectors found that 120 machines were giving inaccurate results, which is why the different hospitals have never accepted tests undertaken by another.
Accordingly, patients must waste their money and time to undergo their tests again.
A test control center would allow patients to pay only once for their test results, which would then be accepted by all hospitals and medical clinics across the country.