Cancer-causing agent Rhodamine B has been found in three samples of watermelon and chili powder at markets in Ho Chi Minh City. The samples were seized by the city's Department of Food Control. In addition, the products had no clear indication of their origin on the packaging.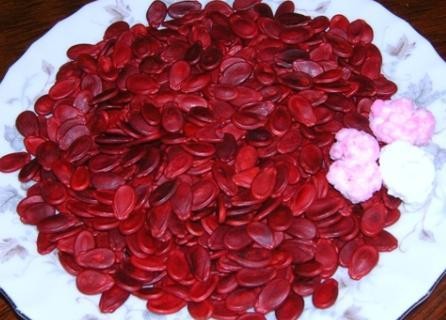 Health authorities find three samples of watermelon and chilli powder to contain cancer-causing agent Rhodamine B
The city's Department of Food Control detected traces of the dye in samples taken from shops in the locality. Rhodamine B is used by the textile industry to dye clothes and is banned as a food colorant because it can cause cancer.
The city health authorities also found that over 116 food producers had violated hygiene regulations. This announced was made by the HCMC Department of Health on January 13, at a press conference.
Health authorities have suspended 16 companies and imposed heavy financial penalties to some 39 workshops, with the remaining to be investigated further.
Rhodamine B is used as a dye and coloring additive in drugs and cosmetics. Exposure can be experience through food products and cosmetics. Toxicity can cause irritation to the lungs, eyes, throat, nose and the gastrointestinal tract.