The Viet Nam Drug Administration (VDA) Tuesday required cosmetic producers and traders as well as companies registered to distribute foreign-made cosmetics in the country to test their products (including lipstick and toothpaste) for the presence of Sudan, a known carcinogenic colorant.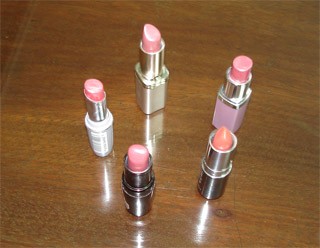 Some kinds of lipstick in the market (Photo:U.Phuong)
Any products found to contain the substance must be removed from store shelves before April 15th. Any company failing to do so will be fined under Vietnamese law.
The VDA also asked local health departments in Viet Nam, the Central Testing Institute and Ho Chi Minh City's Drug Quality Control Institute to prohibit the circulation of a wide range of cosmetic products containing Sudan.

Furthermore, the institutes were asked to strengthen surveillance by taking samples of products on store shelves for testing.
The Health Department and other relevant agencies were also asked to increase the inspection of illegally imported cosmetic products, especially Chinese-made lipsticks.