An HIV/AIDS website for Vietnamese youth was officially launched on Sept. 15.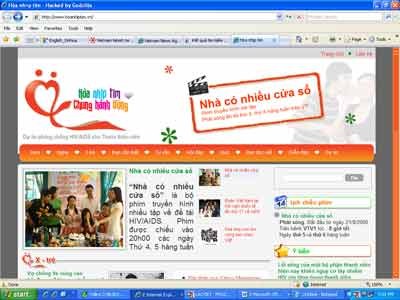 The website
The website www.hoanhiptim.vn aims to provide latest information on the prevention and control of HIV/AIDS pandemic, basic knowledge on reproductive healthcare and gender issues to people aged between 15-24, especially high-risk and vulnerable groups, drug addicts and migrating youth.
Speaking at the inauguration ceremony in Ha Noi, Deputy Head of the Health Ministry's General Department of Population and Family Planning Nguyen Van Tan said that the dissemination of information on HIV/AIDS prevention and control among young people is the most effective way when there is neither vaccine nor an effective treatment method for AIDS.
The launching of the website meets young people's increasing demand for information through the Internet, he noted.
The website is part of a HIV/AIDS prevention and control project for young people which is jointly implemented by the General Department and the Asian Development Bank.