Mr. Tran Quang Trung, chief inspector of Health Ministry, said that the ministry will set up six inspection teams in charge of testing vaccines and biological products in 2006.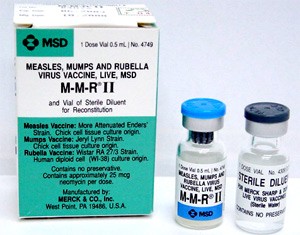 One of vaccine to prevent measles, mumps and rubella
They will inspect the process of importing, trading and preserving medicine by enterprises in cities, provinces, preventive health centers and other health units which use biological products.
Inspection teams will focus on vaccine and biological product management, import, preservation and prices of vaccines and biological products to timely discover, reorganize and deal with any violations of law and regulations.
The inspection could be seen as a response by Viet Nam's Health Ministry to the recent vaccination accident in Ho Chi Minh City.