The recent death and serious complication of some children in Ho Chi Minh City caused by vaccine injection are drawing people's attention. Public opinion is demanding an investigation of the process of importing, transporting and preserving the vaccine. Deputy Director of the Preventive Medicine Department under the Ministry of Health, Nguyen Van Binh, gave answers to the local press on May 13. The Department is in charge of granting license for importing vaccine and medical hygiene products.
Reporter: What is the cause of children's vaccine shocks?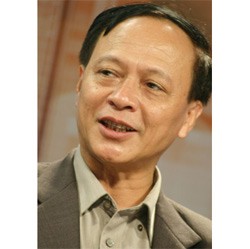 Mr. Nguyen Van Binh, Deputy Director of the Preventive Medicine Department.
Mr. Nguyen Van Binh: It is too early to say anything about the cause; the investigation into the case is still going on. However, if the vaccine is faulty, accidents will not happen in only one place. Vaccine of the same imported batch has been distributed to many places. If the vaccine has problem, accidents might happen at many places. Problem in vaccine transportation process is not ruled out. Presently, we are focusing on the investigation that includes double-checking on children who have been injected with vaccines from this same batch.
While waiting for an official conclusion on this case, people are very worried about other vaccines. What will the Ministry of Health do to require vaccine suppliers and local Health Departments to ensure safety in inoculation?
All injections in general and vaccine injections in particular are strictly regulated, including checking vaccine imports, users and vaccine preserving conditions. It is not certain that the vaccine causes the complication; therefore, people should not worry about other kinds of vaccines.
Going back to the HCMC's case, why is there only Sapharco (Sai Gon Pharmaceutical Company) in Viet Nam, authorized by Zuellig Pharma Company, importing Priorix vaccine, a vaccine for preventing measles, mumps and rubella and this practice is prohibited by the Ministry of Health?
We are checking this information. Any violation will be punished.
According to the regulations, before being imported into Viet Nam, vaccines must be used at least in three other countries. What if they are found to be unsuitable and cause shocks to Vietnamese people?
Normally, the World Health Organization (WHO) gives warning about the efficiency and reliability of each vaccine. Vaccines are imported into Viet Nam after they are tested and approved by the Professional Council. WHO, according to general rule, forecasts outbreaks of diseases in regions and recommends the use of appropriate vaccines for each region.
Do preserving conditions of vaccine transport facilities in Vietnam meet the requirements?
The widespread inoculation task has been carried out for over 20 years, so it is safe to say that our equipments are in good condition. Every commune has equipment to keep vaccines in suitable temperature, and all district medical organizations and preventive medicine centers nationwide have cooling systems to preserve vaccines. Vaccines transported from districts to communes are put in cooling box and used within the day. Medical clinics in all communes have staff who are trained on injection techniques.