On April 24 in Hanoi, the Ministry of Health launched a healthcare project to develop related facilities on coastal and island areas from now until 2020, at a cost of US$392 million.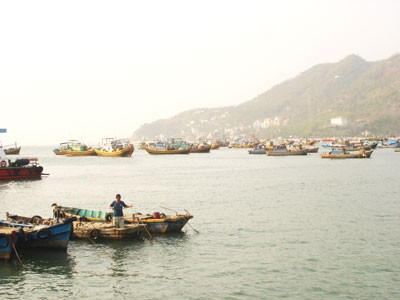 The project aims to ensure residents in coastal and island areas to access to healthcare services, hi-tech treatment and emergency facilities (Photo: B. Long)
All people residing in these areas will now have access to healthcare services, high-tech treatment, and emergency and first-aid facilities.
The project will be implemented across 151 districts and towns in 28 coastal cities and provinces where the current health facilities are still lacking. Healthcare services, especially high-tech and specialized services have not yet reached people and soldiers in these areas.
Under the project, medical workers will be trained; most hospitals on the islands will have first-aid and emergency facilities; healthcare network will be consolidated; four more emergency centers will be built; six hospitals and one boat clinic will receive patients and transfer them to the mainland when necessary; and health insurance cards will be issued to all residents on the islands.
According to a medical survey, 60 percent people living on the islands suffer from metabolism problems, 35 percent from heart diseases, and several other ailments like joint pains, digestive problems, respiratory infections.