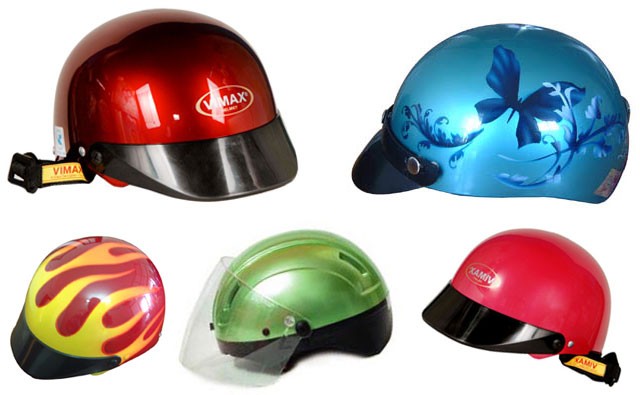 Currently designed helmets cannot protect motorcyclists from facial injuries, says this medical report.
Popular helmets provided by local producers do not protect the face and the jaw in motorcycle accidents, according to a report by a group of Hanoi doctors.

The doctors, who come from the National Oral--Maxillo-Facial Hospital, presented their report at a scientific meeting in Ho Chi Minh City April 6.
The report said among almost 1,900 patients who suffered wounds in the facial region and received treatment at the hospital from December 2007 to 12 2008, traffic accidents were the main cause of their jaw and facial injuries. Notably, they were wearing a helmet when riding motorcycles.
The survey displayed that currently designed helmets can reduce cranium injuries not facial area.