Procedures and policies related to the use of hepatitis B vaccines in Viet Nam are to be revised following the drug's implication in the recent deaths of two infant children, according to a statement made by Vice Health Minister Trinh Quan Huan on May 24.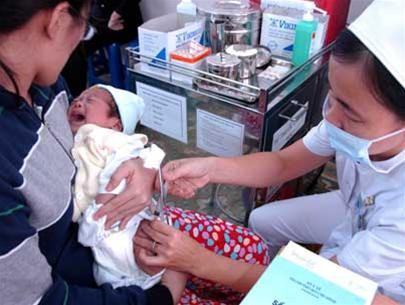 Medical officials will monitor naonates' that have received vaccine
Medical officials will begin monitoring newborn babies that have received the vaccine to detect any harmful side effects.
Testing of vaccine samples from all lots entering the country (regardless of their country of origin) will also become standard procedure.
Detailed procedures controlling the vaccine's storage and use will implemented as well.
Two new science councils will also be established, one to develop safety regulations and criteria for contraindications and another to steer the importation and distribution of the vaccine.
The councils will operate under the Department of Preventive Health and the Drug Administration of Viet Nam respectively.
Following the suspension of the Euvax B vaccine, Viet Nam could soon be facing a general shortage of Hep B vaccines. The Ministry of Health is currently working with WHO and UNICEF to find a solution to the problem.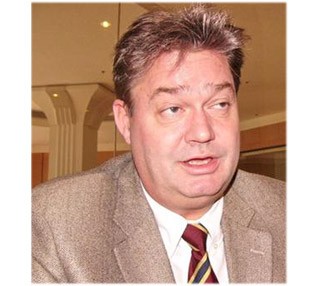 Dr. Hans Troedsson, WHO's Representative in Viet Nam
The WHO has only recommended a temporary halt in the use of  Euvax B vaccine from lots that were implicated in the children's deaths. 
Viet Nam should continue to provide hepatitis B vaccinations children, including newborns where applicable," said Dr. Hans Troedsson, WHO's Representative in Viet Nam. 

Young children who become infected with the hepatitis-B virus (HBV) are the ones most likely to develop chronic infection.
About 90% of infants infected during the first year of life and 30% to 50% of children infected between 1 and 4 years of age develop chronic infection.
The risk of death from HBV-related liver cancer or cirrhosis is approximately 25% for persons who become chronically infected during childhood.