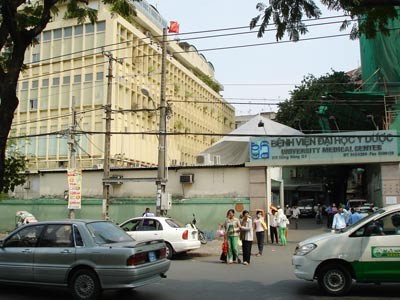 The HCM City Medicine University Hospital in District 5 ( Photo: U. Phuong)
A university hospital and a local garment export company are developing a high-tech medical center in Ho Chi Minh City to provide "deluxe" treatment to "very important persons," foreigners and women before and after giving birth, said a doctor.
Dr. Nguyen Hoang Bac, deputy director of the Ho Chi Minh City-based Medicine University Hospital, said the hospital had teamed up with the Sai Gon Garmex Company to open the new facility, construction on which will begin in April next year.
The 20-floor facility on Hong Bang Street in District 5 will cost about VND300 billion ($15,800 million) to build, Bac said, adding that the center would open in April 2013.