Along with the hike in medical services, many drugs and  vaccines sold as optional services surged from the beginning of the year.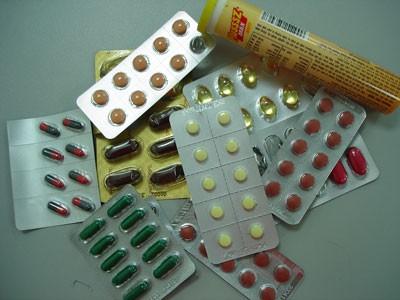 (Photo: Cat Tuong)
Though the prices of vaccines in Vietnam have not surged massively, many of them increased bringing much difficulty on patients.
According to the Ministry of Health, in August, imported medications such as Scilin M30 for diabetes treatment, Imacep 100mg, Dicloberl 50mg, Exomuc 200mg have gone up from 5 percent to 9 percent.
The prices of vaccines like French-made Pentaxom or in Belgian-made Infanrix Hexe Vietnam have recently surged from dozen to hundred thousand Vietnam dong.
Worse, as normally, for years, most imported medicines or specific medications mainly soared, the prices of domestically-made drugs have lately spiraled and even increased more than foreign-made kinds. As per the price list of the Drug Administration of Vietnam under the Ministry of Health, amongst increased pharmaceutical items, the prices of 51 imported drugs and 606 home-made drugs escalated.
By statistics of Vietnam Industry and Trade Information Center under the Ministry of Industry and Trade, up to 656 drug items increased in 2014 including 84 imported ones and 572 domestically-made medications.  Most of increased home-made drugs are normal kinds such as medication for flu, fever and herbal medicines.
There have been many reasons for the issue and one of them is the fluctuation in exchange rate, said enterprises. However, in reality, it is not true reason because the exchange rate fluctuate, the prices of raw materials decreased especially price of oil has gone down drastically.
The fact that medicine prices escalated will place more burden on patients especially needy people and low-income families.
According to the Ministry of Health, a Vietnamese person spends over US$20 on drug in a year. Yet, if the prices of drugs rise, people must spend more because the country's pharmaceutical sector is dependent on imported materials and 50 percent of drugs in markets used imported materials meanwhile the control of drug prices and bidding procedures are loose.