An increase in the number of resistant-TB cases has occurred in the southwestern region of Vietnam, according to the head of the region's national TB prevention and control office.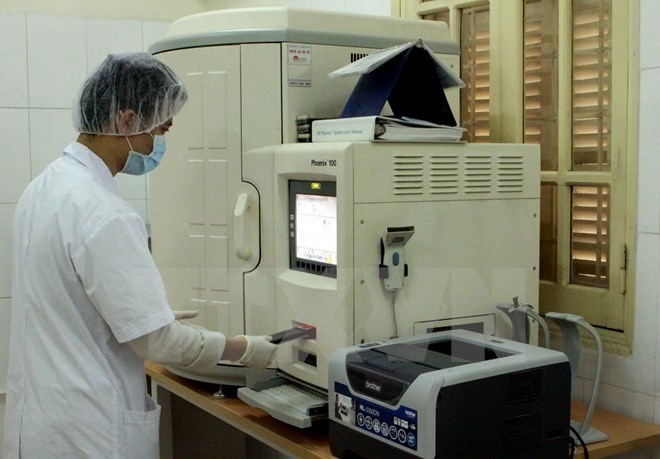 Illustrative photo (Photo :VNA)
At a conference on TB prevention held last week in Can Tho, Dr Nguyen Thi Thanh Nhan said that nearly 1,300 patients with resistant TB were diagnosed every year in the southwestern region, accounting for 25 percent of the total number of resistant-TB patients in the country.
The provinces of An Giang (220), Dong Thap (150) and Kien Giang (130) have the highest number of resistant-TB cases in the southwestern region, while Ca Mau, Vinh Long, Can Tho, Tien Giang and Ben Tre provinces face a shortage of medicine and chemicals as well as funds.
Between 2011 and 2015, the prevalence of patients with TB per 100,000 people in the region was 141, according to the Ministry of Health. The figure was 1.3 times higher than the national rate of 112.
Nhan said besides the shortage of human resources, staff in charge of TB prevention and control in the region had received insufficient allowances (benefits beyond salary and bonuses).
Dr Nguyen Viet Nhung, head of the country's national TB prevention and control programme, said that TB prevention should be considered the task of the entire community.
He said that more investment was needed for new technologies as well as medicine for treatment and prevention in order to reach the target of TB elimination.
In the 2017-2020 project on active intervention in TB prevention in the southwestern region, the Can Tho TB and Lung Disease Hospital is expected to become the leading specialised centre in the region.
The national TB programme aims to raise the rate of successful TB detection and treatment cases and reduce the number of resistant-TB cases from now to 2020.