Since the Ho Chi Minh City-based Pasteur Institute stopped testing for H1N1 from October 1, due to a cash crisis, there has been rising concern among the public and hospitals nationwide.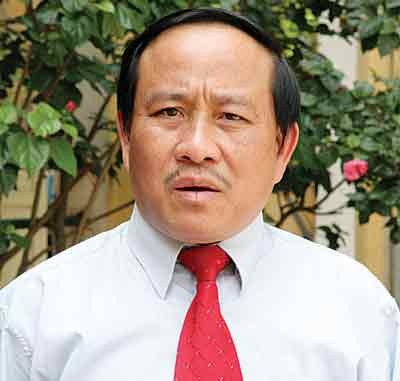 Dr. Nguyen Huy Nga, chief of the Preventive Health and Environment Department, told Sai Gon Giai Phong that swine-flu treatment would not be affected by the Pasteur Institute in HCMC no longer testing for H1N1 due to a cash crisis (Photo: SGGP)
Dr. Nguyen Huy Nga, chief of the Preventive Health and Environment Department, told Sai Gon Giai Phong that the Ministry of Health is considering ways to assist the institute.
He assured the public that the institute's decision would not affect the treatment and diagnosis of swine flu, since it is only an agency to oversee epidemic control rather than treatment.
Asked when the institute would resume testing, Dr. Nga said a tender has first to be called for to stock up on the biological materials it requires, a time-consuming process.
It is impossible to purchase chemical substances for testing for all hospitals in the country in case the epidemic spreads widely in community, he said.
Currently, all hospitals that have reported cases of flu, over 90 per were swine flu. As such, medics in remote areas and unable to carry out tests are giving Tamiflu to everyone with flu-like symptoms, despite not knowing if they are infected with H1N1.
Dr. Nga told SGGP that taking Tamiflu in such cases is not contrary to the ministry's warnings of overusing Tamiflu.
People belonging to high risk groups, like pregnant woman, those suffering chronic diseases and obesity, will receive early treatment. For other swine flu suspected patients, medical workers will cure the infection with other drugs.
Dr. Nga stressed the ministry has appointed relevant agencies to make some changes in treatment and supervision following the World Health Organization's guidelines in case the pandemic is widespread in community.
Testing H1N1 is still needed in areas which have not confirmed outbreaks so far.
Only some testing will be conducted in widespread flu-hit regions to keep track of the flu's development, resistance to drugs and deaths of high risk people.
Related article:
HCMC's Pasteur Institute stops H1N1 testing