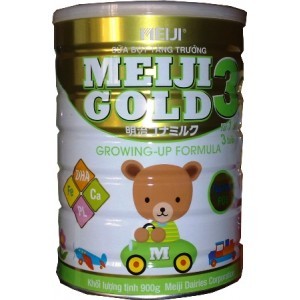 Japanese milk brand 'Meiji' in Vietnam
Japanese baby milk product 'Meiji', suspected to be contaminated by radiation, is completely unavailable in Vietnam, said a health official.
According to Nguyen Cong Khan, head of the Vietnam Food Administration under the Ministry of Health, Japan has claimed that its baby formula brand 'Meiji' suspected to be contaminated by radiation is not being imported into Vietnam.
Besides, the food has been declared safe for children by related agencies that tested it for any radiation contamination.
Nonetheless, Khan warned customers to remain very cautious as untested amounts of the milk product may be brought into Vietnam by travelers.
The Vietnam Food Administration and local agencies are keeping a close watch on the product from entering the country.