As more children are infected with hand-foot-mouth disease, Deputy Health Minister Nguyen Thi Xuyen has distributed guidance on how to treat patients.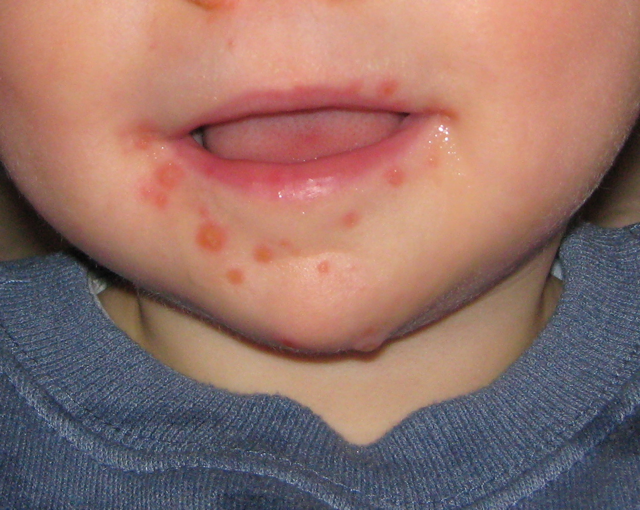 One of the symptoms of the disease is that patients have ulcers in their mouths
There have been over 3,000 cases since the beginning of the year, not only in the south, but also in the northern provinces of Quang Ninh, Hai Duong, Bac Giang, Bac Ninh, Hung Yen, Ninh Binh and Ha Noi.
The most common cause is Coxsackie virus A16. The disease may also be caused by enterovirus 71.
In the south, doctors worry as epidemiological studies and tests indicate the presence of enterovirus 71. In some cases, and the victims suffers serious complications including encephalitis.
Infection is spread from person to person by direct contact with nose and throat discharges, saliva, fluid from blisters, or the stool of infected persons.

HFMD occurs mainly in children under 5 years old, especially in children under 3 years of age.
The disease is characterized by fever, sores in the mouth, poor appetite, and diarrhea. Parents advised to take their children to hospitals promptly. Children should be quarantined at home during the first week of the disease.
No specific treatment is available for this or any other enterovirus infection, according to the Ministry's guidance. Antibiotics do not need to be taken if there is no infection.
Preventive measures include frequent hand washing, cleaning contaminated surfaces and soiled toys with soap and water or diluted Chloramine B.