The Quang Nam Province People's Committee on Thursday announced that Koika, the Korean international development agency, has decided to invest US$35 million to construct the Central General Hospital in the central province of Viet Nam.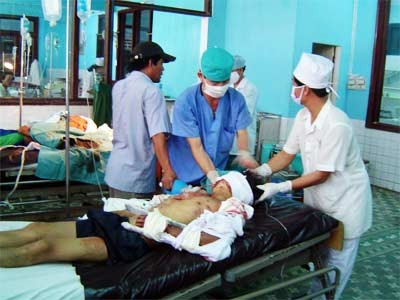 Quang Nam province will have a general hospital in the near future

It is the biggest-ever non-refundable project of the Korean government for developing countries.

The hospital is planned to have the minimum area of 20 hectares and 600 beds, and will be built on the location of Tam Hiep Health Station in Tam Hiep commune.

The provincial leaders urged the management board of Chu Lai Open Economic Zone to wrap up the construction plan before Nov 11.

As scheduled, the Vietnamese and Korean governments will officially sign the agreement on the construction of the said-above hospital within the upcoming APEC summit.