The northern region is reeling from an unexpected measles epidemic, an official from the National Institute of Infectious and Tropical Diseases said.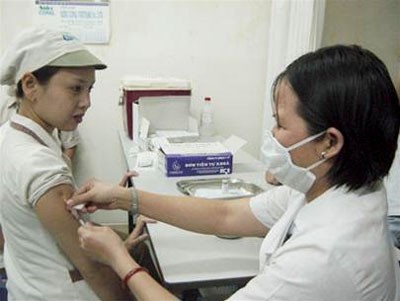 People should have injection against measles  to prevent the disease ( Photo: TTO)
Deputy director Dr. Nguyen Hong Ha said on February 3 that since December his institute has admitted more than 340 people with fever and rashes on their skins from Ha Noi and neighboring provinces.
Out of them 147 tested positive for measles, he said. Three of them are on ventilators.
Many of these patients are middle-aged or younger, some are doctors or medical students.
With some developing meningitis and encephalitis, the high rate of complications is worrying medical workers.