The Ministry of Health will honor devoted medical workers for patients but the sector will be determined to eliminate corrupted and unethical doctors and nurses, said Minister of Health Nguyen Thi Kim Tien during teleconference with 715 hospitals yesterday.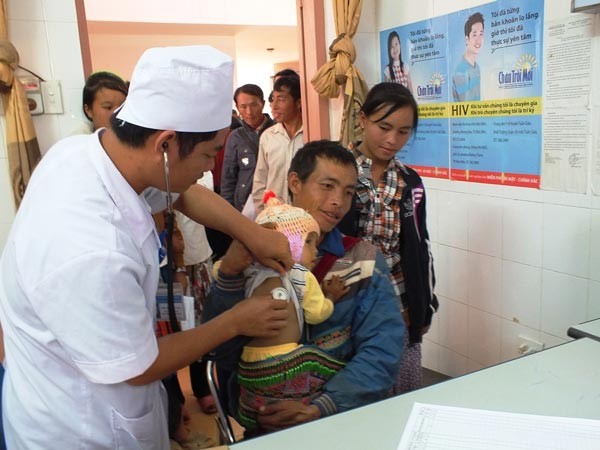 Medical workers must behave patients better (Photo: SGGP)
The Ministry has recently launched a crusade which calls on medical staff to behave kindly toward patients. "Healthcare workers always have to say thank you, be gentle, pay attention to patients, and help them,"

This is the very first time the Ministry has held a meeting nationwide in order to dress and increase medical workers' ethics and behaviors to patients.
Health Minister Tien said that medicine profession is a noble profession; however, some of medical workers have improper behaviors to patients and lacks ethics.

These medical workers like one scabby sheep is enough to spoil the whole flock, said Ms. Tien. Their images badly affect people's trust to 400,000 true medical workers across the country.
Last year, 150 medical workers received warning and some of them were fined after the Ministry received complaints from hot lines.

Along with weed out unethical medical workers out of the profession, the Minister also asked doctors and nurses to behave kindly toward patients.

Besides, hospitals must set up a unit to give reception and support to patients and their relatives. Social support is needed to improve patients' psychology.

The Ministry plans to change uniform of medical workers so that patients can recognize who are doctors, nurses. This change will help patients exchange information with right people.