The Ministry of Health and relevant agencies would inspect hospitals as media have reported state-run medical clinics take advantaged of new regulation on health insurance to increase profit, said a deputy health minister.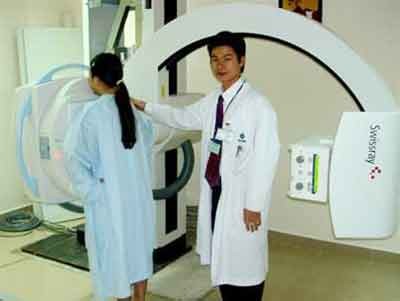 Doctors should not abuse medical tests or else patients will loss belief to hospitals. MOH will pay inspection to hospitals  in big cities whose doctors usually ask patients to redon tests
Deputy health minister Nguyen Thi Xuyen said after Sai Gon Giai Phong newspaper reflected public hospitals abuse medical services to increase its profit, the ministry would send its men to hospitals.
The new regulation in health insurance helps hospitals to become self-financing and benefit low-income residents who can access advanced techniques, said Tong Thi Song Huong, head of the Health Insurance Department.
However, doctors have abused insurance medical services. Medical workers have ordered patients to undergo medical tests including blood examinations, CT scan and X rays several times for diagnosis.
Ms. Huong said these hospitals asked patients to redo tests many times will loss its prestige. Doctors in big medical facilities usually required the sick to do irrelevant tests to make more profit for hospitals.

To curb the problem, MOH is working out a treatment and diagnosis process and change payment methodology as well as strengthen supervision of insurance check-ups. However, the Department of Planning - Finance, part of MOH, approved fee of public hospitals is equal to private ones.