Two more deaths from dengue in district 12 and one suspected case in district 5 were reported in the first two months of 2017, said the HCMC Department of Health at a meeting on disease prevention on March 16.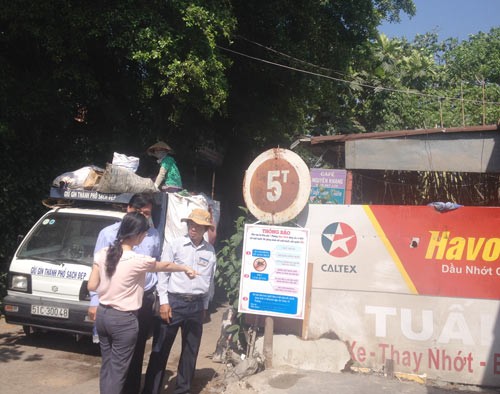 Health authority inspects district 12 where two deaths are reported (Photo: SGGP)
Nine month old baby in Commune Dong Hung Thuan of district 12 died in the Children Hospital No.2 on March 4th and 36 year old woman in Commune Hiep Thanh died on February 27th.

A report issued by the coty's Center of Preventive Medicine, 20 districts reported more cases of dengue and the number of infection soared continuously.

The district's Center of Preventive Medicine Bui Van Qui said that the local authority took heeds to preventing the disease yet residents' awareness is low. Though district's residents were told to prevent the disease in many ways, they do not want to throw away water containers and other items which mosquito can lay eggs into, people only wait for using mosquito pesticides.