The Department of Health in Ho Chi Minh City yesterday opened a satellite medical clinic 115 for emergency in 800 Dong Van Cong Street in Thanh My Loi Ward in district 2.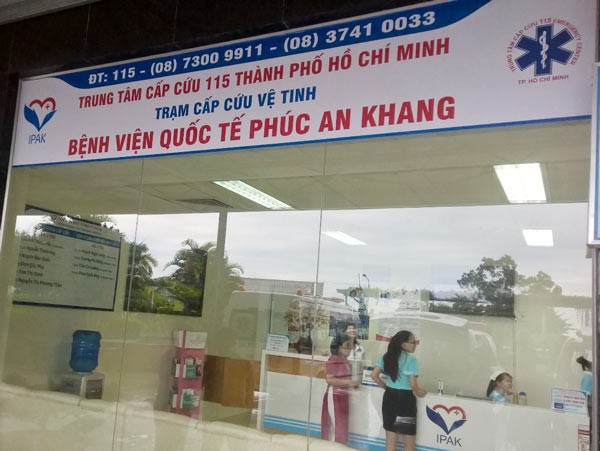 The satellite medical clinic for emergency case (Photo: SGGP)
The satellite medical clinic 115 located in Phuc An Khang hospital in district 2 has three ambulances with specific equipment and medication. Moreover, medical workers are ready to give first aid to patients when they are informed of emergent cases. Additionally, the hospital will provide help when the hot line for public emergency medical services via phone number 115.
HCMC Deputy Director of Health Department Dr. Tang Chi Thuong said that the huge volume of traffic congestion commonly occurring at the city's east entrance, establishment of the satellite medical clinic 115 has helped to carry patients to nearest hospitals to save "golden time" patient's chances of survival are greatest if they receive care within a short period of time after a severe injury.
The clinic admits around 30-40 emergency cases every day. People can call 115 or 08-73009911, 08-37410033 when they need emergency care.
So far, the department has set up six satellite medical clinics in the city. It is the health sector's great efforts in a bid to increase survival chance for people. It is scheduled that by the end of 2016, the department will open around 12 satellite medical clinics for emergency.