Thien Nhan Infirmary opened yesterday  is considered one of  the most advanced in the central Vietnam. It provides health consultation, examination, treatment for maternity, pediatric, mental health, ophthalmology, oral and Maxillo Facial Surgery.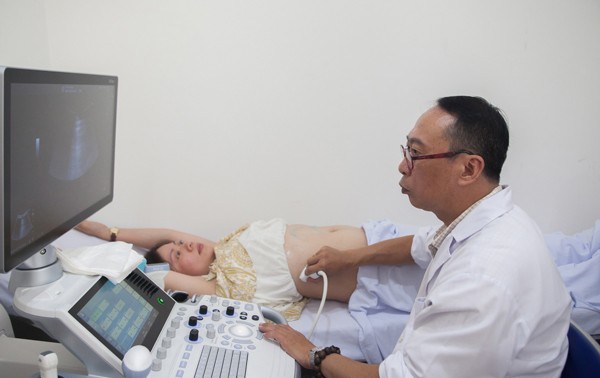 A medical worker of Thien Nhan infirmary is using most advanced equipment to examine a patient (Photo: SGGP)
It is the most advanced equipped hospital in the central Vietnam. It has Voluson E10 OB/GYN Ultrasound with World's First Curved Matrix Electronic 4D Probe; German's 4D SIEMEN  ultrasound system visualizes entire blood flow during valve procedures; the U.S. LOGIC S7 EXPERT ultrasound scanner.
The infirmary can admit 200 - 300 patients a day. It works seven days a week
The hospital director Dr. Ngo Duc Hai said that the clinic aims to meet demand of high quality treatment and examination of residents in the central city of Da Nang and and the central-highlands provinces.
The hospital will provide the best services and proper price to patients.
The infirmary is located in 276-278 Dong Da Street in Hai Chau District in the central city of Da Nang on August 20.