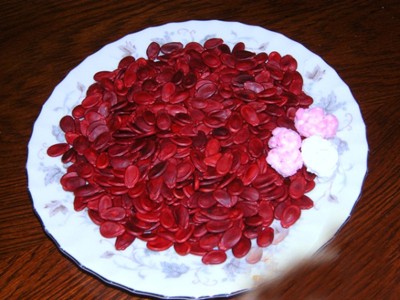 Health authorities will test watermelon seeds for the presence of a cancer-causing chemical across the country
Following claims that some watermelon seeds sold in central Vietnam had been soaked in a toxic cancer-causing substance, health authorities said they would launch a nationwide investigation.
Le Thi Hong Hao, deputy head of the National Institute for Testing Food Safety, said the institute would work with inspectors from the Vietnam Food Administration (VFA) to collect samples of watermelon seeds for tests. The results will be announced shortly.
Earlier, the Danang Department of Health reported it had found watermelon seeds soaked with Rhodamine, a toxic substance prohibited for use in food, for sale in local markets.