GlaxoSmithKline Company held a press conference yesterday to announce the circulation of vaccine TwinrixTM, the only vaccine to provide dual protection against both hepatitis A and B.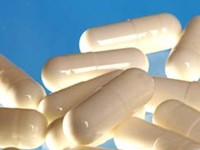 TwinrixTM vaccines are in circulation.
It helps reduce the number of injections from five to two for children aged 1-15, and from five to three for adults.
At present, TwinrixTM vaccine is allowed to be in circulation in over 70 nations. In Viet Nam, Vaccine and Biological product company No.1 has only produced hepatitis A vaccine.