State health care workers are not allowed to register as heads of private hospitals or medical facilities established and operated following the enactment of the Enterprise Law and Co-operative Law, according to a newly-issued Government decree.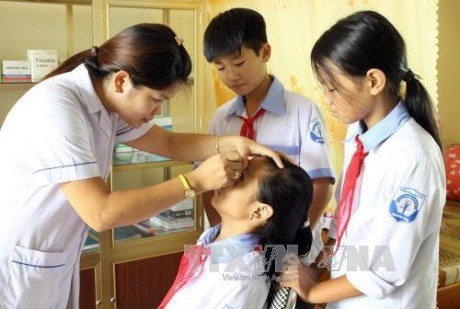 Illustrative photo ( Source :VNA)
The regulation excludes those who are sent by authorised State agencies to manage and operate medical facilities partly funded by the State. The decree does not apply to medical facilities operated by the army.
The Decree 109/2016/NĐ-CP allows healthcare workers to be responsible for professional activities at only one medical facility. They are also only allowed to be in charge of one department at one facility.
According to the decree, medical workers are permitted to work for one or more medical facilities, but have to complete their hours at one facility before starting at another.
The regulation also clarifies conditions to issue operating licences for hospitals and clinics. Accordingly, general hospitals must have at least 30 beds, while specialising hospitals and hospitals for traditional medicine must have at least 20 beds. Optical medicine hospitals using advanced technology must have at least 10 beds.