The National Angioplasty Summit for Vietnam interventional cardiologists held by Hoang Duc – a distributor of Boston Scientific – on December 3 in Ho Chi Minh City was discussed key interventional cardiology trends and the application of minimally invasive technologies to treat cardiovascular diseases.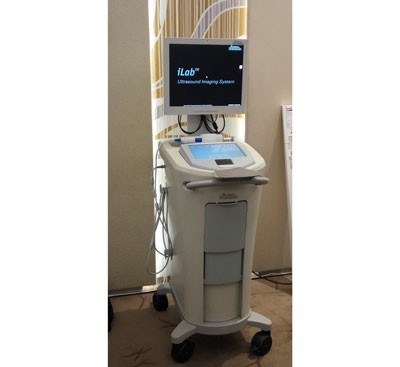 A machine was introduced at the summit (Photo: U. Phuong)
Over 200 physicians and health officials attended the summit to listen to a wide range of discussion topics which included demographic trends in cardiac diseases in Vietnam, the evolution of interventional cardiology and the latest medical treatments and stents available, such as bio-absorbable polymer stents.

Professor Vo Thanh Nhan, Chairman of HCMC Angioplasty Association said that such summits are important in providing access to physicians in Vietnam to learn more about innovative medical solutions  from all over the world; they can be trained on these technologies especially for niche, complex procedure.
Accordingly, patients will benefit from these treatments that can improve their health with less trauma and lower risk of complications.

The US Consul general in HCMC Mary Tarnowka, the former US Ambassador to Vietnam Michael Michalak, Head of Medical Equipment and Construction Nguyen Minh Tuan, Chairman of Vietnam Cardiology Association Professor Nguyen Lan Viet attended the summit.