The National Institute of Nutrition and the Alive & Thrive Organization have launched a new website, Mattroibetho.vn, advocating breast feeding practices in Vietnam and providing mothers and families with first hand counseling for their young children.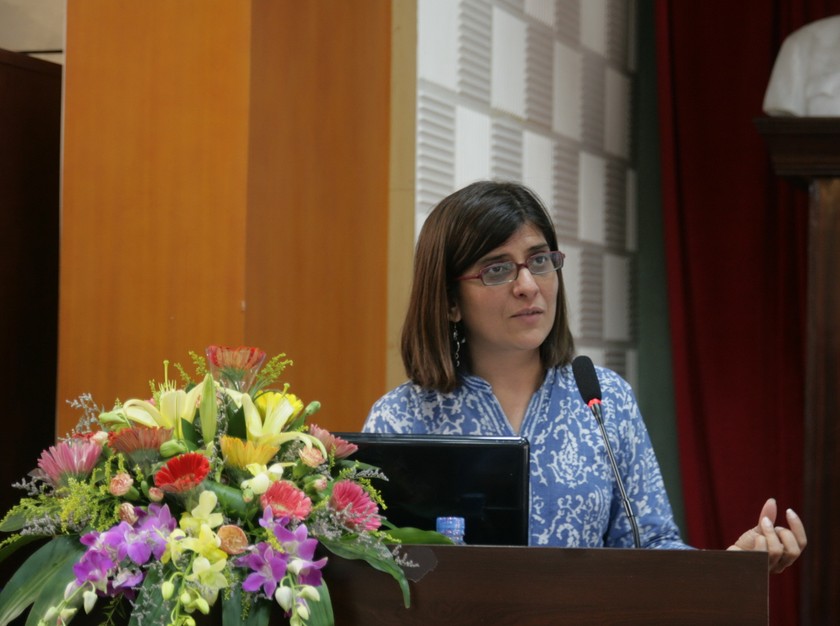 Nemat Hajeebhoy, Senior Country Director in Vietnam, speaking at the launch ceremony (Photo: Courtesy of Alive &Thrive)
"Mattroibetho.vn will serve as a focal point in improving child feeding practices throughout Vietnam," said Dr. Le Thi Hop, Director of the National Institute of Nutrition.

"By improving feeding habits and practices during the first 24 months of an infant's life, we can reduce various ailments in children and ultimately improve the general health of citizens and contribute to the economic development of Vietnam.

"This website is an important step to making sure that every mother and health care worker has ready access to more information and support."
"Vietnam has experienced significant economic growth in the last decade, yet malnutrition persists" said Nemat Hajeebhoy, Country Director of Alive & Thrive.
One in every three children in Vietnam, under the age of five, is born stunted, a preventive condition which is often the result of poor breastfeeding and complementary feeding practices.

Stunted births lead to weaker immune systems, increased risk of disease, physical disabilities, poor mental and brain development and subsequently lower economic productivity and incomes.
While most Vietnamese women breastfeed their infants, only 62 percent initiate breastfeeding in the first hours of birth and fewer still practice exclusive breastfeeding in the first six months.

Complementary feeding practices are inadequate and avoidable, while semi-solid foods are introduced too early, often of poor quality.
The Ministry of Health, UNICEF, World Health Organization and Alive & Thrive are working together to increase awareness of the importance of nutrition in infants and young growing up children and to adopt better policies and programs.

Efforts by the above organizations include an awareness campaign that aims to make mothers and families realise the importance of better natural nutrition to children.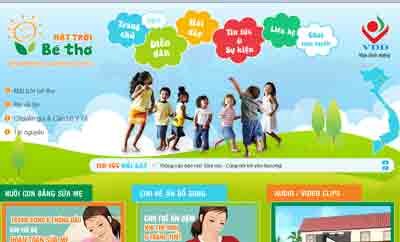 The website homepage
Mattroibetho.vn will reach families that are unable to receive personal counseling.

In addition to providing the latest news and information, the site will provide an interactive forum for mothers to post questions on topics relating to infants and young child nutrition.
Virtual support groups will help women exchange their experiences and support each other.

Over time the site will also provide health care workers with training and support through a tailored online curriculum.
The National Institute of Nutrition estimates that if all families practice breastfeeding and complementary feeding practices, Vietnam could reduce its stunt growth rate in children under 5 by 26 percent by 2015 and by 23 percent by 2020.