Bird flu broke out in a coop containing some 2,000 poultry in the Northern Province of Ninh Binh, bringing the country's total number of provinces affected by the virus to nine, the Department of Animal Health announced on May 27.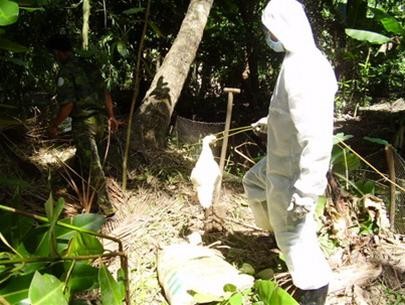 Vet carries out sterilization in the infected area
The disease killed nearly 250 birds at the farm in the province's district of Hoa Lu, 100 kilometers south of Ha Noi.

Despite the fact that more than half the flock had been vaccinated, tests carried out on some of the birds showed them to be positive for the H5N1 virus.
The Ministry of Agriculture and Rural Development will host a conference today to come up with flu prevention strategies in the northern provinces.
Other provinces that have been hit by the bird flu include Nghe An, Nam Dinh, Son La, Quang Ninh, Bac Giang and Dong Thap and the cities of Hai Phong and Can Tho.