Viet Nam's Ministry of Health Food Administration announced on Monday that they had not found the known carcinogenic colorant Sudan in any food on sale in Viet Nam.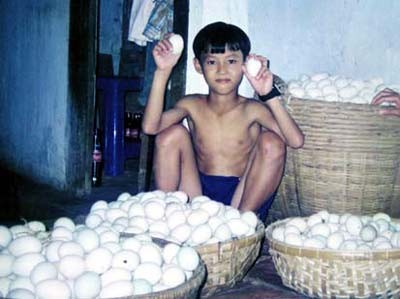 Eggs are believed to contain Sudan but the Health Ministry announces no Sudan in food in the country
30 eggs, from 5 markets in Ha Noi were tested and subsequently found to be negative for any traces of Sudan.
The Ministry of Health's institute for Hygiene and Public Health also tested foods in Ho Chi Minh City, Lao Cai and Lang Son, all of which were negative for Sudan;
In Ho Chi Minh City 98 food samples, including 30 chili sauces, 20 Soya sauces, curry and chili powder were tested. In Lao Cai and Lang Son 310 eggs were taken from wholesale markets, supermarkets, farming houses and border gates.