Dr Do Thi Ngoc Diep, director of the City Nutrition Center, warned about obesity in children in the country at a seminar on "nutrition and physical exercise therapy in the treatment of obesity," held recently in Ho Chi Minh City.
She quoted from a recent survey done by the City Nutrition Center on 2,500 pupils of two elementary schools in District 10 in HCMC, which showed that obesity affected nearly 30 percent children in age groups from 6-15 years. This figure has shocked many parents. In particular, overweight accounts for 20.8 percent and obesity 6.8 percent.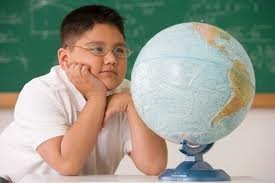 Photo for illustration only
Dr Diep said the center's latest survey showed that in addition to providing nutrients(too much flour, sugar, fat), the reason why children in the city suffer from overweight and obesity is due to lack of physical movement. "They only play electronic games and use most of their time to watch TV, which is passive. Thus children cannot find ways to use their energy and excess fat accumulates day by day."
The City Nutrition Center survey shows the status of overweight and obesity in children had increased significantly at ages below 15 years, mostly children from 2 to 10 years of age.
In 1999 only 2.2 percent children under 5 were overweight or obese, while in 2010 this proportion was 11 percent, 6 times more.
That means in the future, the number of obese people in Vietnam will be high, and it is forecast there will be an increase of related diseases such as high blood pressure, heart diseases, and sexual disorders.
But the situation is worth considering as revealed at the 13th national cardiac and vascular conference that is taking place in the northern province of Quang Ninh from October 8.
Based on a survey conducted on 17,000 adults living in eight different areas of the country by the Vietnam Nutrition Institute, experts concluded that 16.3 percent of respondents are obese and 40 percent have fat stomachs, meaning the measurement of their second and third rounds (waist and bottom) are larger than average.
As a result, the number of people with high blood pressure, heart diseases and sexual disorders has increased in Vietnam.
25.1 percent of the population over the age of 25 is hyper tense. That means one in every four adults in the nation suffers from high blood pressure. The rate was 1.5 percent in 1960, 10.1 percent in 1970, and more than 16 percent in 2000.
Unhealthy habits such as sitting for long hours in an office, consuming a salty diet that is rich in protein and fat but lacking in fiber, drinking beer, smoking and stress have resulted in the increase of these diseases.
Obesity and high blood pressure not only badly affects sexual competence, they make the situation worse due to the side effects of medicines taken for hypertension treatment, said the report.
Before, most patients facing sexual disorders in Vietnam were over 50, but now it has appeared among males as young as 18-20 years.