For the first time in Viet Nam, doctors at the Viet Duc hospital in Ha Noi carried out bariatric surgery on a patient suffering from obesity.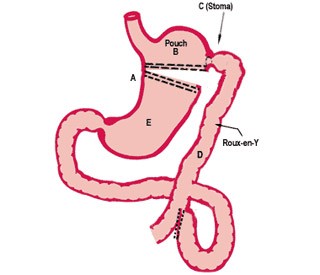 The stomach of the patient who undergoes bariatric surgery is reduced
"The procedure, which involves reducing the size of the patient's stomach and re-routing the small intestine, aims to bring about weight loss by restricting food intake," said Dr. Tran Binh Giang, the hospital's Deputy Director, who was in charge of the surgery.

The 38-year-old patient, who currently weighs 95 kg, was able to walk slowly following the operation. While it is expected that the operation will help her to lose a total of 40 kg at a rate of 10 to 15 kg per month, she must, nevertheless, go on a diet.

Costs for the operation, which amounted to some VND50 million, were paid for by the hospital.
Without losing weight, the patient, who has been suffering from rheumatism as a complication of her obesity, is also at high risk of developing diabetes and high blood pressure in the future.