The Vietnam Food Administration under the Ministry of Health did a random test of plastic food wrappers in Hanoi and Ho Chi Minh City and found 13 out of 15 contained toxic substances.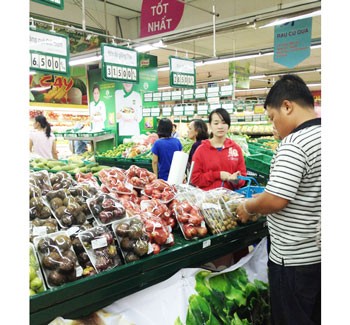 Various foods in supermarket are wrapped in plastic wrapper
The results of samples tested showed that 13 PVC films contained plasticizer diethylhydroxylamine (DEHA), which can impair male sexuality and cause early puberty in women.
However, DEHA content found was not higher than permissible level.
Health watchdogs have asked their local units to maintain checks on plastic wrappers in the markets and continue taking samples of suspicious products.
They also warned consumers not to use plastic food wrappers to wrap hot or oily food such as cheese and fried meats, and also not to put plastic wrapped food in a microwave oven.
Related article:
Plastic food wrappers to be tested