Prime Minister Nguyen Tan Dung instructed ministries and other agencies yesterday to quickly and firmly address the melamine contamination problem in dairy products.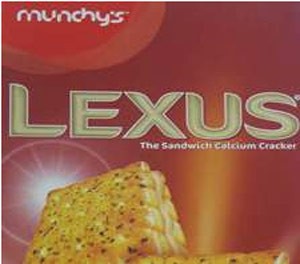 A pack of Munchy's crackers imported from Malaysia found containing melamine
He asked them to apply the measures proposed at a meeting on October 23, which include sending back all imported milk products tainted by melamine sent to their countries of origin, withdrawing products without clear indications of origin, and destroying other imported products containing melamine.
 
Nguyen Nu Chau Hanh, deputy director of Hoang Phuc Huy Company, reported her company is talking with Malaysian exporters to send back eight varieties of pastries tainted by melamine imported from that country.
 
Ho Chi Minh City's Department of Health has asked the Market Management Department, all 24 district people's committees, and retailers to withdraw all of those foodstuffs imported by the company.
The eight items are Munchy Food Industries Company's Lexus Sandwich Calcium Crackers in cheese, chocolate, and peanut butter flavors, Romeo Free Biscuits in chocolate and coffee flavors, Munchy's Lite Cream Crackers, Munchy's Sugar Crackers, and Munchy's Vege Crackers.