Investigation Police in Hanoi yesterday decided to take criminal proceedings against methanol-tainted alcohol makers whose products drove a group of students of Pedagogy University to the Poison center in Bach Mai Hospital.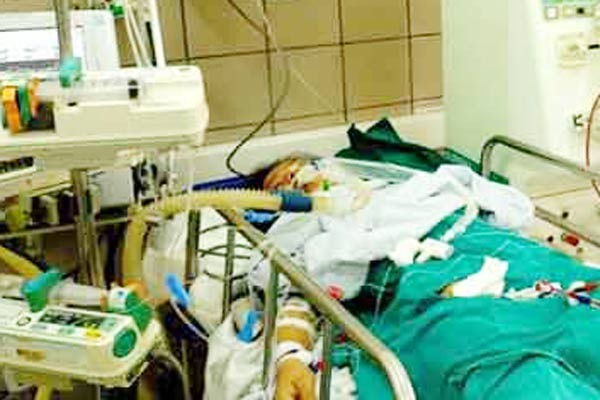 A poisoned student is treated in the center(Photo: SGGP)
Before, chief of police in Hanoi directed police officers to carry out probe of the case. 
As per the initiative investigation, police verified 37 year old Nguyen Thi Hao in Cu Da village in Commune Cu Khe in District Thanh Oai provided toxic alcohol named Duy Hao. Police investigators summoned Nguyen Thi Hao to report the toxic alcohol manufacturing process. 
Police officers warned people not to drink alcohol named Duy Hao. Those who bought the alcohol should destroy the wine or report to the police. Anyone who has the information of sales, making Duy Hao wine should report to the nearby police station.
Searching the house at 5B street 259 Yen Hoa, police investigators discovered 2 liters of wine without labeling or origin. House owner said that he bought it from Thuy Hoi Village in Tan Hoi Commune in Dan Phuong District.
Samples of wine were taken from the shops for testing. Additionally, inspectors from Cau Giay District People's Committee paid visits to alcohol shops and eateries in communes Yen Hoa, Trung Kinh, Dich Vong.
Bach Mai Hospital's Poison center said that since February to March 11, 24 people had been hospitalized for treatment of methanol-tainted alcohol including two dead. 6 of nine students rushed to the center are still in coma and two of them are in critical condition.