Inspectors from the municipal Department of Health in Hanoi yesterday liaised with the 168 Hanoi Polyclinic in Thanh Tri District to clarify the case in which Tran Thi Thu T. who suffered brain death after being treated at the facility.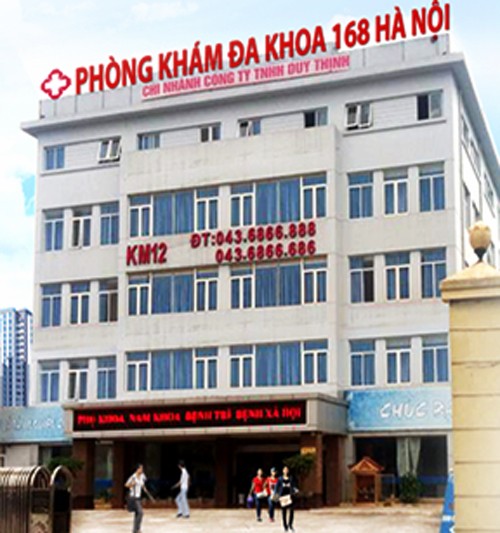 The 168 Hanoi Polyclinic in Thanh Tri District (Photo: SGGP)
Chief Inspect of Hanoi Health Department Nguyen Viet Cuong said he was informed the case and the department convened a meeting with the infirmary after that.
The victim's relative said that 29-year-old pregnant Tran Thi Thu Tr. from the northern province of Quang Ninh, arrived in the infirmary on March 5 for prenatal check-up; however, in the same evening, her relatives were informed that she was transfered to Bach Mai Hospital while in a deep coma, with doctors diagnosing her with cerebral edema and brain death.

Before, Tr.'s health was good, therefore, the family filed a letter of complaint to the police station in Thanh Tri District.

In the meeting with the woman's relative yesterday, Dr. Phuong Van Soan, who is in charge of the infirmary, said that Tran Thi Thu Tr. was diagnosed to have 21 week pregnancy yet she had vaginitis; accordingly, doctors suggested to have tests.
Dr. Trinh Tuc Vinh, a Chinese doctor, said that she was treated with vibration therapy. After three minutes into the treatment, the patient showed symptoms of seizure and had difficulty breathing. Soon, the infirmary took her to Bach Mai for emergency treatment..

Noticeably, within three years, the infirmary has been fined many times for violations in treating and illegal advertisement and employing Chinese doctors without license.