The National Red Journey 2016 was officially launched on July 1 in Ho Chi Minh City with the aim to have 500,000 blood donors.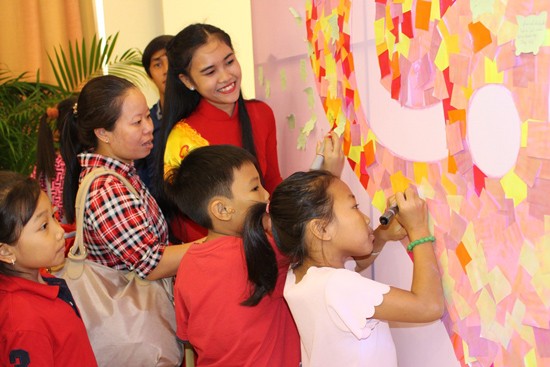 (Photo: SGGP)
The fourth Red Journey has taken place across the country with 170 volunteers in 27 cities and provinces from July 1 to July 31. It aims to encourage 500,000 people to voluntarily donate their blood and 10,000 local volunteers as well as establish 15 groups of volunteers for blood donation. Furthermore, it is scheduled to encourage 25,000 other donor who register to be ready to donate blood later. The campaign aims to collect least 20,000 blood units for treatment and emergency in summer months.
The event was jointly organized by CP Vietnam Breeding Joint-stock Company and Nhan Ai Vong Tay Viet (Viet Charitable Hug Company). The campaign was held under the National Steering Committee for Voluntary Blood Donation. The campaign has been held from 2013 with the aim to provide information of Thalassemia disease and encourage people to donate their blood in a bid to supply blood for emergency and treatment in summer when it has seen the severe shortage of blood in hospitals.