Patients who are transferred from one hospital or clinic to another must have all the appropriate medical tests redone because doctors in one place rarely accept the results of tests done elsewhere.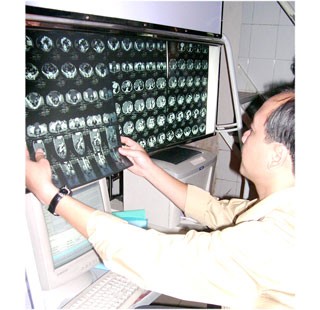 Some certain tests have to be redone if necessary
Still, the retesting is time-consuming and expensive, conceded Dr. Nguyen The Dung, director of Ho Chi Minh City's Department of Health, in an interview with Sai Gon Giai Phong.
Dr. Dung pointed out that certain tests had to be redone because the results of one day might be invalid the next. As examples, he mentioned the ECG (electrocardiogram) and the blood work of an infectious disease case.
He added that the scientific council of a medical establishment could review decisions by doctors and perhaps reduce the number of tests that are repeated without good reasons.
He also mentioned that setting up the first test control center in Ho Chi Minh City would be vital to enforce the standards for medical equipment according to the World Health Organization and the world's top scientific laboratories.
Related article:
HCMC to Build Medical Test Control Center