Deputy Director of Ho Chi Minh City Health Department Le Truong Giang on May 24 said that two more children are septic due to staphylococcus aureus.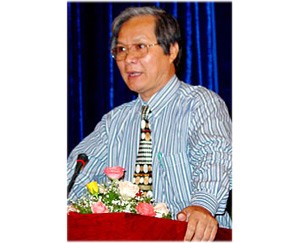 Mr. Le Truong Giang
At the Tropical Hospital, graft result taken from health officials who injected vaccine to children showed that the virus was present on human.
The Health Department sent five virus samples from three child patients and two officials to the laboratory of the Tropical Hospital, of Thailand and of World Health Organization (WHO) to determine whether the virus gene is of the same kind.
If the gene is different, the Health Department officials will persuade the victim's relative who took the child to the Health Center to submit samples for testing.
On the same day, one more WHO expert arrived to work with Ho Chi Minh City Health Department. Based on collected information, WHO representatives were of the opinion that injection technique as well as vaccine transport and preservation in Ho Chi Minh City and district 5 Health Center were above board. They have, however, not drawn conclusion on the cause of the accident.

After vaccination accident, the number of people who come to health units for vaccine injection has halved, according to the Health Department. This will negatively affect the national vaccination and disease prevention program in the coming time.
Vaccine Varilrix and Hiberix are allowed to circulate again.
It has been said that vaccine Varilrix and Hiberix have different serial numbers printed on the jars and on paper packages, Ho Chi Minh Preventive Medicine Center has ordered a halt on using two kinds of vaccines. The National Institute of Drug Quality Control has just come to a conclusion that Varilrix, Hiberix, Engerix-B and Tritanrix-HB can be used if their date is unexpired and they have been in good preservation in spite of their different serial numbers on the jars and on paper packages. Ho Chi MInh City health Department announced on May 24 the above vaccines can be used except Priorix.