The State Bank of Vietnam on December 19 clarified that their outstanding loan to Pangasius breeders and seafood businesses in the first nine months of 2012 was actually VND20 trillion and not VND38 trillion as reported in the press.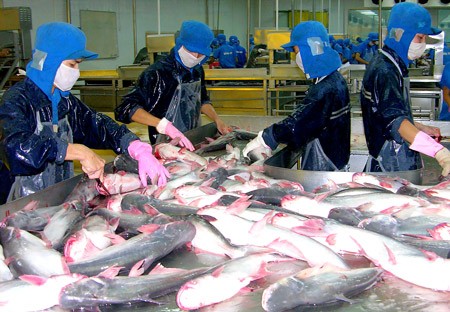 Workers processing Pangasius fish at a plant in the Mekong Delta (Photo: SGGP)
This official clarification was made by the bank after the press published an incorrect figure of outstanding loans to Pangasius breeders in the first nine months of the year.
The State Bank said that until September this year, the outstanding loan amount was only VND20 trillion (US$960 million).
The quoted figure of VND38 trillion ($1.83 billion) was the total loan amount which including paid and unpaid past loans that the State Bank had given to fish breeders and seafood businesses during the above mentioned period.
Related article:
VASEP refutes State Bank claim of loan to fish breeders