A bacterium virus called 'Streptococcus Suis' from pigs claimed two lives in North Vietnam, the Central Tropical Disease Hospital in Hanoi announced.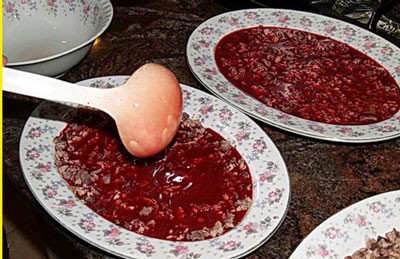 People should not eat blood paste to prevent the Streptococcus Suis virus from pigs
The Central Tropical Disease Hospital has admitted two people infected with the above bacterium, said Dr Nguyen Hong Ha, head of the hospital.
Patients were rushed to the hospital in critical condition and they were suffering from serious complications such as abscess, meningitis, septicemia and limb gangrene.

Most patients contracted the 'Streptococcus Suis' bacterium after eating undercooked infected pork, blood paste, or came into direct contact with secretion from diseased pigs via open wounds or airborne tracts.
Dr. Ha warned people not to slaughter and eat diseased pigs and go to hospitals for timely treatment or they will suffer severe complications even deaths.

There is an increase of number of patients in the North due to bad weather and prolonged shower in the region. Doctors of the National Children Hospital treat from 1,700 to 2,000 children who are suffering bronchitis, breathing problems, and diarrhea.