13 second-grade students poisoned by eating wutong seeds in the central province of Ha Tinh were discharged after receiving intensive treatment in the local general hospital yesterday.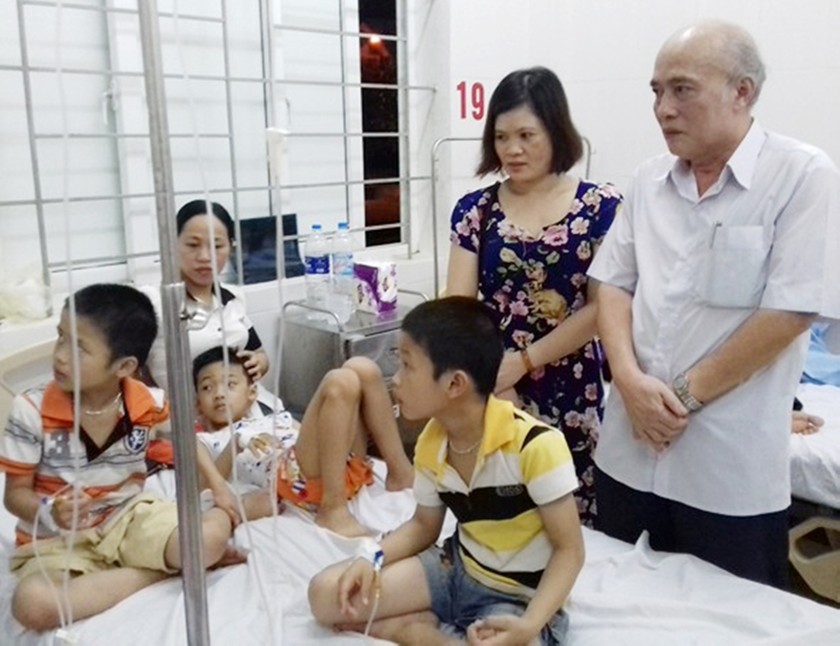 The students are discharged from the local hospital after poisoning (Photo: SGGP)
13 students of Tan Giang Primary School found seeds of the wutong plant (Firmiana simplex) on the ground and ate them during the break on April 10. Until 6 PM on the same day, they were rushed to the hospital while they had diarrhea, began vomiting and fatigue.

Doctors diagnosed that the students suffered poisoning; accordingly, they provided intensive treatment soon.

There has been no study of the harmful effect of wutong seed on human. Before, some people were poisoned by eating the seed; therefore, the health experts and local authorities should increase information of the seed's harmful effect on human health to warn people as the tree is planted in many schools, threatening to students' health.