A recent investigation by the Veterinary Department has revealed that there are 11 unauthorized incubation farms and a number of cattle infected with foot-and-mouth disease in the central provinces of Quang Ngai and Quang Tri.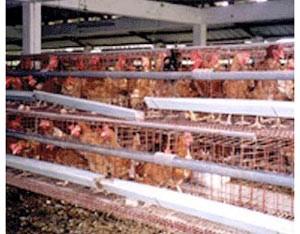 An authorized incubation farm

Despite warnings from Quang Ngai officials, those 11 unauthorized incubation farms still continue their business without any attention to food safety and hygiene laws.

In related news, according to local People's Committee's law, Ong Bo market and Nghia Dong market are the only two places allowed to sell live poultry. However, most local markets still continue to sell live poultry and ignore the authorities' warnings.

In the highland area, foot-and-mouth disease has begun to spread in 22 hamlets in the Dac Nong province's Dakrong district. According to local veterinarians, the disease may stem from breeding cows from Thanh Hoa province.