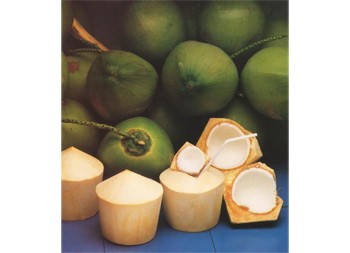 Unknown food presevative can keep coconuts fresh for longer

The deputy Director of Vietnam Food Administrator, Hoang Thuy Tien, Saturday said that its inspectors found a strange preservative substance in frozen shrimp and fresh coconuts sold at Hoang Mai District, Hanoi.
The unknown preservative was considered to prevent shrimp from losing their heads and keep coconuts fresh for longer.
The inspectors have sent samples to the National Institute of Nutrition for testing.
The Ministry of Health has instructed local authorities in Hanoi, HCM City, Dong Nai, Binh Duong, Lang Son province and Can Tho City to ensure food safety during the Tet holidays.
Inspections will focus on products that are commonly consumed in Tet: beverages, sweets and meats.
There are also concerns over poultry, as there may be another outbreak of bird flu (H5N1).