Some 4,000 sets of personal protective equipment and 100 boxes of biodegradable powder will be distributed to 10 provinces in early June to enable them to respond quickly to possible outbreaks of bird flu and H1N1 influenza.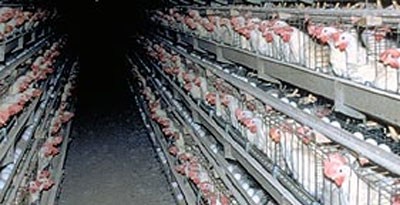 USAID will send personal protective equipment andbiodegradable powder  to 10 provinces in Vietnam to help them respond quickly to possible outbreaks of bird flu and A/H1N1 flu
The assistance package, valued at over US$57,000, from the U.S. Agency for International Development comes at the request of the Ministry of Agriculture and Rural Development.
It will be sent to animal health departments in the northern provinces of Ha Nam, Hung Yen, Thai Nguyen, central provinces of Quang Binh, Quang Ngai, Quang Tri, and the Mekong delta provinces of  Can Tho, Hau Giang, Kien Giang, and Tra Vinh, which are most at risk of bird flu or in greatest need of the supplies.
The protective gear is meant to prevent exposure of health workers to the H5N1 avian influenza virus and will also be used by outbreak responders and others involved in identifying and controlling H5N1 and H1N1 in Vietnam.
The gear will limit the risk of animal-to-animal and animal-to-human infection during outbreak response activities such as disposing of infected poultry and decontaminating poultry raising areas.
The powder is required to disinfect farms that have suffered outbreaks and prevent the spread to neighboring farms.
Since 2005 the US has provided more than $33.5 million for Vietnam's efforts to combat bird flu.