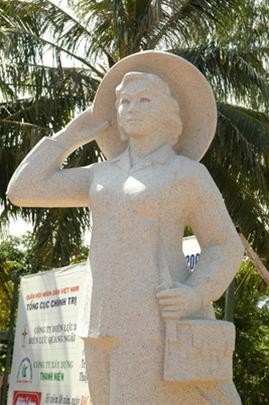 Dang Thuy Tram statue at the Dang Thuy Tram Hosptal in Quang Ngai Province
The Dang Thuy Tram Hospital has received much support from several top names in health services.
Accordingly, the Central Medical Equipment Company gave more than 50 pieces of equipment worth more than US$12,500 including patient beds, medical examining beds and other medical items.
Also, the Ministry of Public Health provided an instrument for eye surgery worth about US$12,500.
Earlier, the Ho Chi Minh City Cho Ray Hospital had given the hospital a US$18,750 X-Ray machine.
The Dang Thuy Tram Hospital is expected to be in operation from mid December.