Over 5,000 people across Vietnam have had access to HIV legal assistance over the past five years, heard a workshop in Hanoi on August 14 to review a project launched by USAID to enhance the HIV response.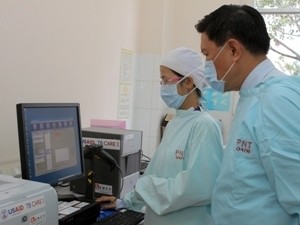 Illustrative image (Source: VNA)
The project "Health Policy Initiative" enhances the HIV response by facilitating policy development and implementation, strengthening public sector and civil society leaders and networks, and ensuring use of data for decisionmaking.
Addressing the event, Director of the US Agency for International Development (USAID) Joakim Parker said the project has worked closely with the Vietnamese Government in designing policies relating to HIV in order to better cope with the pandemic.
The challenge to all stakeholders is how to shape a long-term policy environment that offers health services to those living with HIV.
The five-year project was conducted under the auspices of the US President's Emergency Plan for AIDS Relief.
It has helped in amending and promulgating 13 HIV/AIDS policies and regulations. It has also provided training for 65 self-help groups of HIV-positive individuals alongside offering HIV-related legal assistance services to more than 5,000 people.
Via the US President's Emergency Plan for AIDS Relief, the US Government has provided Vietnam with over 500 million USD since 2005 to prevent the spread of HIV in the country and offer health care to people living with or affected by HIV/AIDS.