A medical seminar will take place in Medicine University in Ho Chi Minh City on May 16 about vaccine therapy for treating liver cancer which is the leading cause of death from cancer in Vietnam.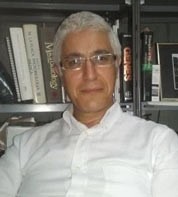 Professor Luigi Istituto Tumori makes vaccine for liver cancer
A group of Italian and Vietnamese scientists will deliver speeches of how Hepavac – a vaccine for liver cancer treatment – works.
This is a new chance for those who have liver cancer because the disease is a real problem for the Southeast Asian nation which has over 70 percent of death from liver cancer, the highest rate in the Southeast Asian region.
HEPAVAC has been approved for clinical tests in six European nations in August, 2016 because liver cancer increased in the global,
The scientific seminar is expected to be an opportunity for Vietnamese and Italian scientists to introduce the new medication in Vietnam and both scientists will conduct analysis of gene of Vietnamese liver cancer patients to invent special vaccine for Vietnamese people.