The Health Ministry dispatched the Treatment Department and relevant officials to work out the estimated domestic need for Tamiflu, an antiviral drug for use on humans against bird flu, and confirmed that the available Tamiflu doses should be sufficient for domestic use.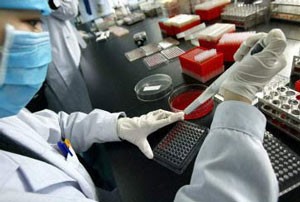 Tamiflu is produced in local laboratories

In an online talk yesterday, the Health Ministry reported that there have only been five confirmed cases of H5N1 in humans since May in Viet Nam. Associate professor and Deputy Minister of the Health Ministry, Dr. Trinh Quan Huan, has urged relevant organizations and officials to carry out research on how humans contract the disease from poultry, to analyze the transformation of the type A H5N1 virus, and to carry out preventive work against bird flu.

The Bac Lieu General Hospital reported yesterday that patient Nguyen Van Su who is suspected of being infected with the H5N1 virus, was transferred to HCMC's Tropical Disease Hospital for further tests.

The Health Ministry, HCMC's Pasteur Institution, Nha Trang City's Pasteur Institution, Tay Nguyen City's Pasteur Institution and the Institute of Hygiene and Epidemiology held yesterday's online talk.